Asphalt and concrete won't last forever, no matter how much we maintain our driveways, roads, parking lots, curbs, access ways, or drain channels. The paving becomes pitted, cracked, and split. When commercial businesses or residents seek paving solutions, they contact the experts at Superior Aggregates, Inc.
How We Can Solve Your Paving Problems
Looking for concrete paving in Broomfield, asphalt paving in Boulder, or driveway repair in Longmont? Here at Superior Aggregates Inc., we provide asphalt and concrete services throughout the Colorado Tri-county areas. We are the paving contractors when you want installation, repair, and maintenance of your paving projects.
As a family-owned operation serving the region for over 27 years, we lend our expertise to your paving project no matter how simple or complex it may be. Whether you need a quick repair to your concrete driveway or repair of asphalt paving for your delivery access road, we are there to lend our years of workmanship to the task until it is completed to your satisfaction.
We provide the following services for both residential and commercial paving projects: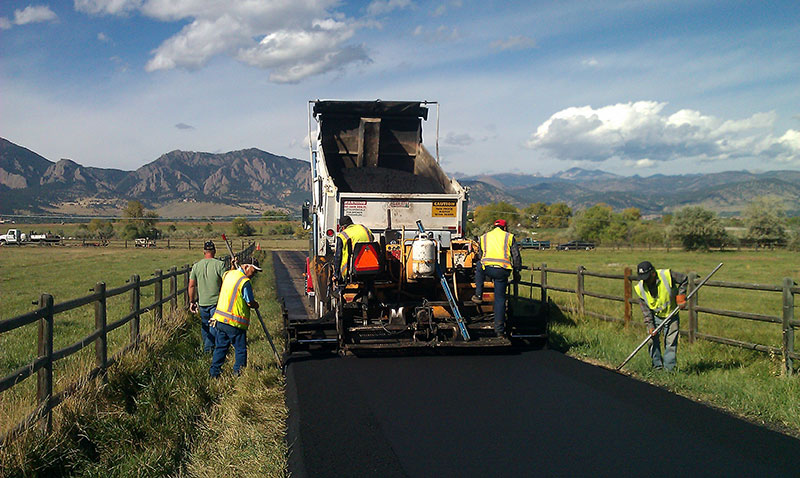 Trust And Dependability Offered To Every Client
Why rely on other paving companies who are inexperienced, never complete the present job, or charge high prices for poor work? Hire the paving contractor that gives superior results to every customer who seeks out concrete and asphalt repair or installation services. Contact us here at Superior Aggregates Inc. today at 303-661-9299, as we will discuss your paving project and provide free estimates before we get started.
Trust the paving contractor that puts professionalism and attention to detail into every project we take on. Let Superior Aggregates Inc. provide you with the best paving solutions.